Word of the Month for September is: Focus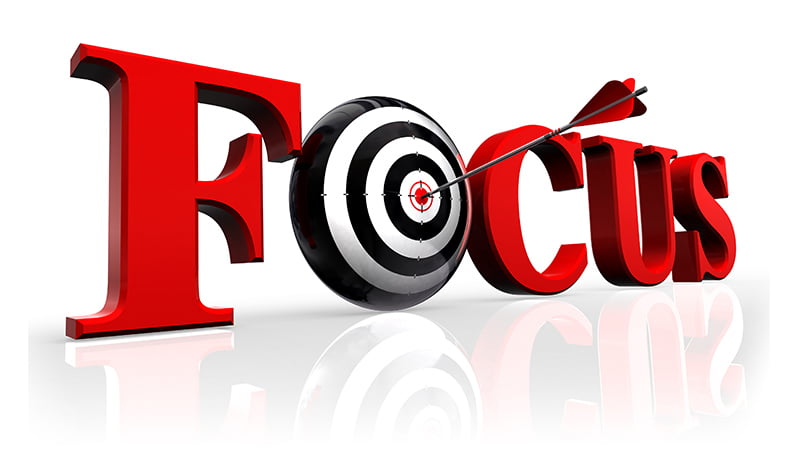 As parents we all want our children to be able to FOCUS when it matters.  Not just when it's time to listen to us or to their teachers, but also when they are dealing with an important task or a crisis.  At Bernardo Karate we know FOCUS is a crucial element of success.
A key benefit of karate is the way it helps children improve their FOCUS.  FOCUS is a skill and therefore with practice it can be improved upon. Learning new techniques and movements in karate all require children to pay attention and keep paying attention especially in an environment they find fun and rewarding.  
For over 30 years London-area parents have sent their children to Bernardo Karate.  They trust us because our programs emphasize character development and important life skills such as FOCUS.  "When we teach children at Bernardo Karate we try to explain focus in different ways," says Renshi Tammy Bernardo, Co-owner and Instructor at our Oxford Street dojo.  "We like to use words and phrases such as 'eyes on me' so students can laser in on specifics and FOCUS regardless of noise or other distractions around them. This definitely transfers over into their daily lives at home and at school."
Not all children learn to focus the same way.  For some, especially the younger ones, it starts with something as simple as learning to keep looking straight ahead while listening and while doing karate techniques.  We also emphasize bowing when entering the dojo, natural and listening stances and other basic techniques that get children to FOCUS on what their mind is telling their body to do.  
One of the biggest factors that hinders a child's FOCUS is boredom.  At Bernardo Karate we believe it is very important to keep each of our students engaged with challenging exercises for the body and mind.  "When our Black Belt Instructors interact with our students," says Renshi Tammy, "our number one goal is to keep each of them interested and stimulated with fun and motivating tasks."  It's not always easy. But with positive reinforcement and consistency many students who come to Bernardo Karate improve their FOCUS a great deal. Parents consistently report significant improvement at home and at school for their children.  Adult students report better productivity at home, in their work environment and in their training.
It's not just children who can benefit from improving their focus.  Many adults face a significant challenge in being 'in the moment.' We all have many other things in our lives that can sometimes keep us preoccupied or distracted.  But when we find ways to stay focused on karate for an hour, with the help and encouragement of experienced and skilled Instructors, it becomes very rewarding.
"With years of development under our belt (no pun intended)," says Renshi Tammy, "we truly believe our martial arts programs can help develop sharper and more focused minds for both adults and children alike."