WKC World Karate Championships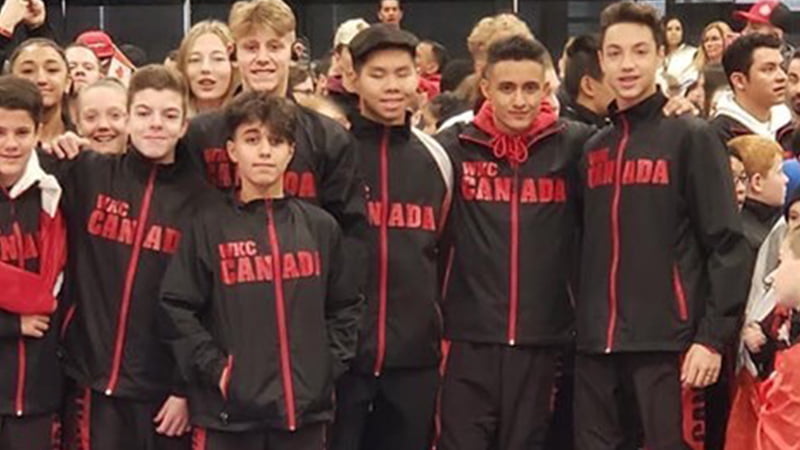 A few of our Bernardo Karate students representing Team Canada at the 2019 WKC Opening Ceremonies. 
As of print of this month's newsletter, Shihan and members of our Tournament Team are in Niagara Falls, New York to represent Team Canada and participate in the 2019 WKC World Karate Championships.  Competition starts on Monday, November 4th and finishes with finals for forms and weapons on Thursday, November 7th and sparring finals (kumite and light contact/continuous) on Friday, November 8th.  The week of competition will draw the best sport martial arts competitors from around the world.  Our students have been training very hard for this opportunity and we wish them all great skills and success and look forward to hearing about their experiences when they get home.  Check out our social media pages for daily updates and pictures.