Mother's Day Gift Package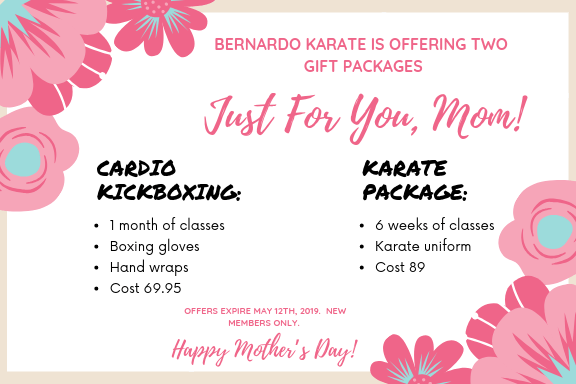 Bernardo Karate is offering two gift packages for this special day:
Cardio Kickboxing Package – 1 month of classes, boxing gloves and hand wraps – $69.95
Karate package – 6 weeks of classes and a uniform – $89
Both offers expire on May 12th.  Valid for new members only.  We want to wish all of our "Karate Moms" a Happy Mother's Day and thank all of you for brightening up our dojo every day!