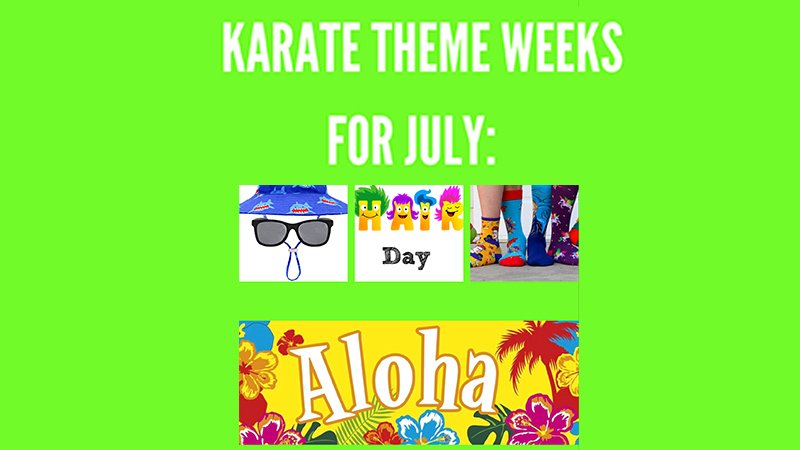 For the month of JULY we will be running Summer-themed karate classes. There will be a new theme each week:
Week 1: July 6-11th – Favorite hat and sunglasses
Week 2: July 13-18th – Crazy hair – spray, tie, dye or wig it!!
Week 3: July 20-25th – Shorts and crazy socks – make, create or buy some fun socks! The crazier the better.
Week 4: July 27-31st – Aloha Hawaiian Theme – flowered shirts, grass skirts, lei's, muumuu dress
Instructors will be voting at the end of each week and awarding a new Bernardo Summer T-shirt or gift card for the best-dressed individual of the week!