Brown and Black Belt Workshops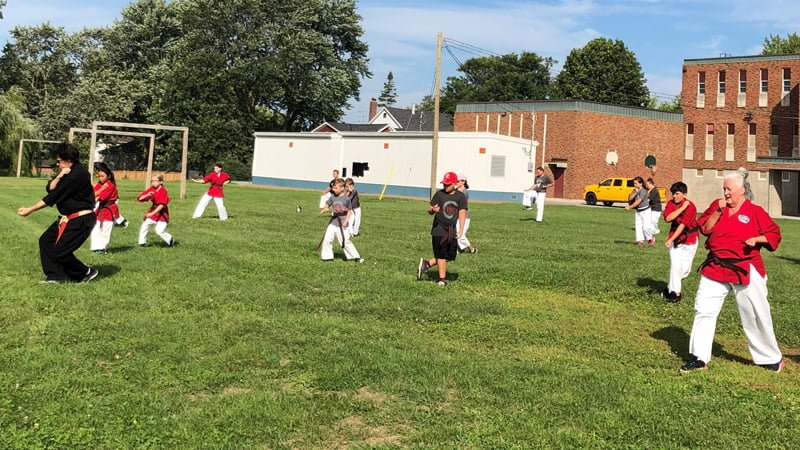 We received a great response and positive feedback from our two workshops held in August. Thank you to everyone who attended! September is supposed to be a warm month so Shihan will continue with some outdoor workshops for our Brown and Black Belt students. We will hold September's workshops at the same location, Mornington Park (located one block west of the Oxford Studio, behind Blessed Sacrament Catholic elementary school).
The Brown Belt workshop will be held Saturday, September 19th from 10:00-11:30 am. In case of rain, the make-up date is Sunday, September 20th. Shihan will review all the katas required for Brown Belts in the 3rd pre-test.
The following Saturday, Shihan will teach a Black belt workshop at Mornington Park on September 26th from 10:00 am-11:30 am. The rain date will be Sunday, September 27th.
Students are required to wear running shoes, karate uniform (Gi top or School t-shirt) and belt. Hats and sunglasses are optional. Please bring a water bottle.