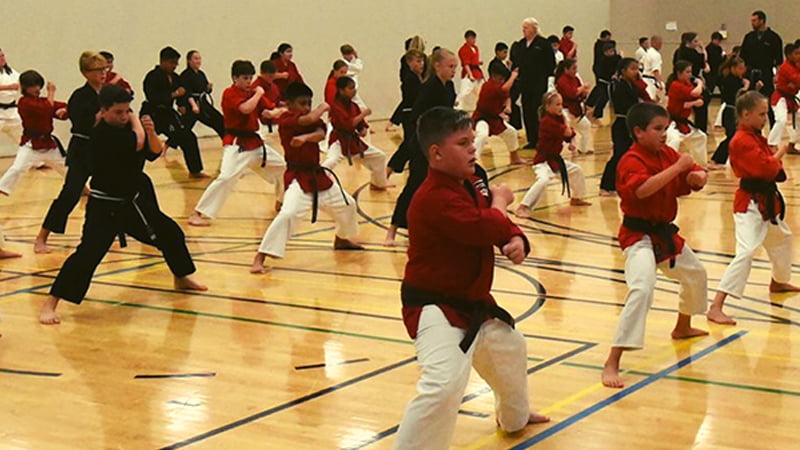 Due to the Covid-19 pandemic, we have had to change our 2020 testing schedule.  We still have some uncertainty regarding actual dates, however, the one thing we are sure about is that all Brown belts wishing to test for Black belt and all Black belts wishing to test for higher degrees, will be afforded the opportunity this year. 
The tentative schedule looks likes this; Brown Belt Pre-test #2 – August, Pre-test #3 – September, Pre-test #4 – October.  Black belt pre-test – October. Endurance and technical tests in November and Presentation Grading in November/December.  How the testing will take place will depend upon the current health situation and advice from our London/Middlesex Public health board. 
The 2nd pre-test (Bassai, Patsai Dai and Empi) will take place in AUGUST. We have set aside 6 dates in the month of August for Brown belts to test. Each group will consist of a maximum of 8 candidates. Students can call our Oxford Studio 519-659-2504 to reserve your test time.
Dates for Pre-test #2: Tuesday, August 18th 6:30 pm, August 20th 6:30 pm, August 21st 6:00 pm, August 25th 6:30 pm, August 27th 6:30 pm, August 28th 6:00 pm. First-come, first-serve for the 8 available spots/dates.