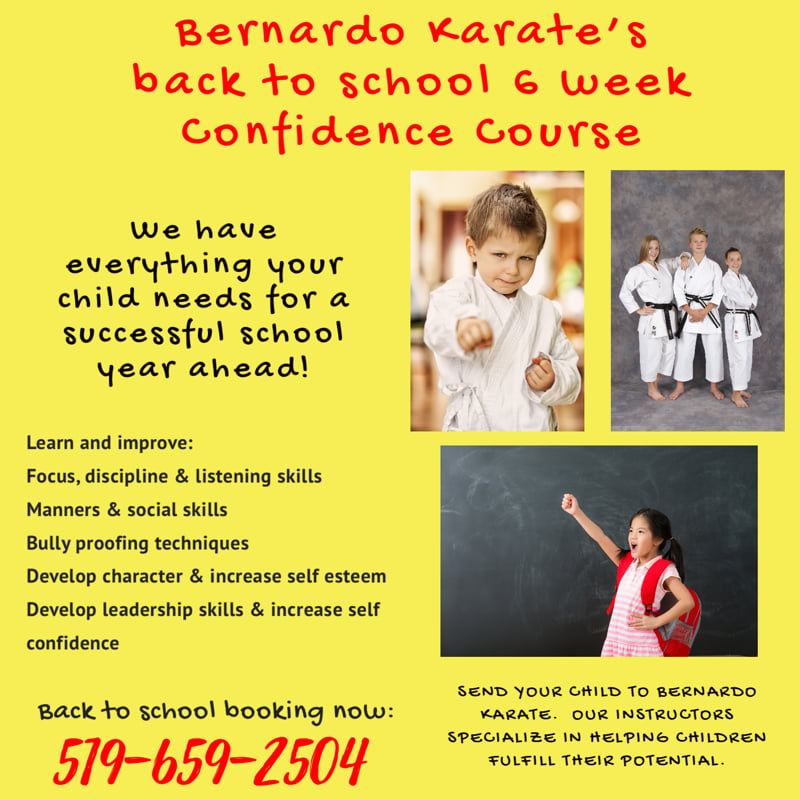 Elementary & High School Students
Our Bernardo Karate programs help students develop skills such as focus and discipline and help them face new challenges, both of which increase self-confidence.
Our Bernardo Karate programs help encourage teamwork and independence, both of which are excellent qualities of a good leader.
Our Bernardo Karate back-to-school Confidence course includes 6 weeks of unlimited classes, a karate uniform and our Striving for Excellence workbook. This course is for children ages 7 to 17. Classes starting weekly!
Help build the necessary skills and traits your child needs for a successful 2019-2020 school year!
Our confidence course aims to boost your child's confidence, increase their focus and help combat bullying.
Sign-up below or call us at 519-659-2504 to receive this special rate!
Available at all 5 of our locations!
Sign-up Online For Our Confidence Course