Karate For The Whole Family!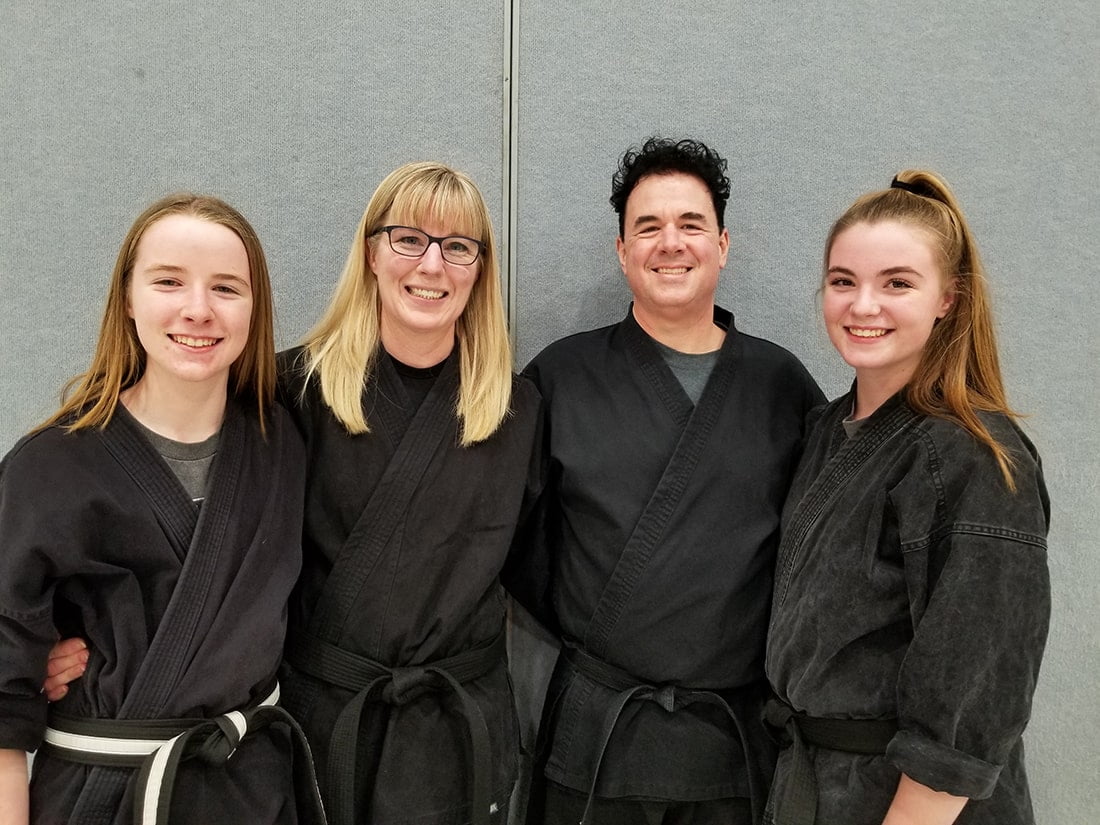 Photo of The Wells Family: Mom Jennifer, Dad Jon, Daughters Madelyn and Leah.
We're celebrating families at Bernardo Karate this month and are offering 2-4-1 Karate Trial Offers for you and your family members!
Start 2019 with the goal to get healthy as a family with our 2 for 1 karate trial membership. 2 members of your family will receive a full week of unlimited karate classes, plus 2 sessions with our Program Director for only $19.95. Also included is a free anti-bullying workshop and a free karate uniform!
Get started at Bernardo Karate today, call us at 519-659-2504